BRIAN D. TUCKER, DMD, FAGD (OWNER)
Dr. Brian D. Tucker was born and raised in Cinnaminson, New Jersey. He received his Baccalaureate of Science in Biology at The College of New Jersey. Dr. Tucker went on to the University of Medicine and Dentistry of New Jersey where he received his Dental degree as a Doctor of Medical Dentistry. During his senior year, Dr. Tucker was one of five students chosen to participate in CODE, an advanced clinically oriented program.
Dr. Tucker graduated in the top 10 of his class, and was chosen for the Omicron Kappa Upsilon (OKU) Alumni Membership. Induction into OKU, the Dental Honor Society, is a prestigious award given to those who excel not only academically, but also clinically throughout their dental school career. Dr. Tucker was recognized at his OKU Awards Ceremony as the highest earner of performance competencies in recent years at UMDNJ.
Dr. Tucker continued his education at the University Of Nevada School Of Medicine General Practice Residency Program. During his Residency in Las Vegas, Dr. Tucker gained valuable clinical experience in all aspects of dentistry, including implants, IV sedation, cosmetic dentistry, and complicated exodontia. During that time Dr. Tucker also worked part time at a local clinic serving underprivileged youth.
Dr. Tucker moved to Austin in 2006 and has since been in private practice. Because of the constant advances in dentistry, he considers being a dentist a lifelong learning process. Dr. Tucker is a firm believer in continuing education as a means to maintain and advance his expertise in cutting edge technologies and techniques. He has demonstrated this interest and commitment to dentistry by not only having completed the rigorous criteria to be awarded the FAGD, Fellowship of the Academy of General Dentistry in July 2009, but also by being one of the youngest recipients of this distinction, and to date, has completed 1,000 hours of continuing education.
The Academy of General Dentistry (AGD) Fellowship was created more than 50 years ago to honor those who clearly recognize and embrace the professional obligation to remain current in their knowledge and skills in order to insure delivery of the highest quality oral healthcare and to better serve patients. Fellowship in the AGD has evolved today into the most recognizable designation within the dental profession of commitment to continuing education, and it serves as a model by which to measure professional excellence. Only 6% of dentists in the US and Canada have earned their AGD Fellowship. Although Dr. Tucker is immensely proud to have attained such a distinguished award as the FAGD, he does not consider this achievement as the culmination of his educational efforts, but rather as a marker and acknowledgement of his enduring commitment to maintaining his expertise in general dentistry.
Dr. Tucker enjoys spending his free time outside with his wife, his baby daughter Mallory, and 2 golden retrievers (Lucy and Rocco).  Dr. Tucker enjoys working out, jogging and reading in his free time.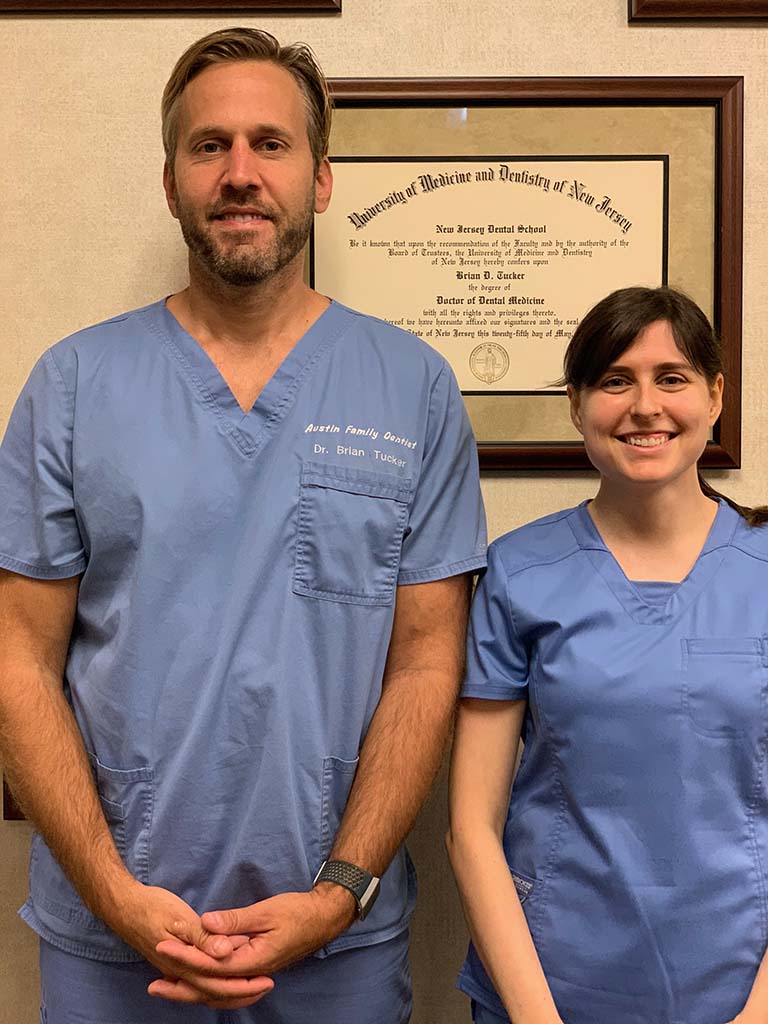 Selecting a dentist best suited to meet your particular dental needs requires an introduction to the various fields of dentistry. The more you understand the differences between the dental fields, the more successful you will be in your search for the right dentist.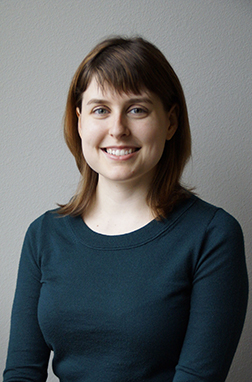 Dr. Sara Kieschnick was born in Winnipeg, Manitoba and was raised in Fairfax, Virginia and Plano, Texas. She earned her BA, graduating summa cum laude, from Austin College in Sherman, Texas. She soon after finished her DDS in Dallas at Texas A&M Baylor College of Dentistry in 2016. After graduating, she went on to apply for and complete a general practice residency in Albuquerque, New Mexico.
During her residency Dr. Kieschnick gained experience in pediatric dentistry, placing implants, hospital dentistry and complicated extractions. During that time, she worked in a public clinic, special-needs clinic, and was on-call for emergencies at the University of New Mexico hospital. After practicing dentistry in Albuquerque, she moved back to Texas, happy to be home!
Dr. Kieschnick takes a regular part in continuing education, attending conferences and study groups to keep herself up-to-date and refine her skills. She is a member of the Academy of General Dentistry and the American Dental Association.
In her spare time Dr. Kieschnick likes to rock climb, play board games, and volunteer garden.